WiSEED
Country of origin:
France
Minimum investment:
100 EUR
Facebook followers:
10 468
As of June 3rd, 2023
What is
WiSEED

?

WiSEED is an online crowdfunding investment platform based in France. It offers investors the opportunity to invest in renewable energies, environment, real estate, digital, health, food, transportation, secondary and tertiary SMEs, start-ups, projects, and cooperatives. All further information is related to their real estate activities.

WiSEED offers two types of financial securities for real estate investments: bond loans and shares (debt and equity). WiSEED offers several types of real estate projects: construction, functional development, and property merchant (rehabilitation or corporate). The location varies but the project is defined as subdivision or land development, residential, office, logistics, or retail real estate. Investors get back the amount of their subscription, as well as the interest, received when the project is completed and marketed - on average within 12 to 24 months. The minimum investment is €100.

All investors are able to invest on WiSEED. WiSEED was founded in 2008. WiSEED is an Investment Services Provider, approved as an Investment Company by the Prudential Control and Resolution Authority (ACPR) under number CIB 11783
Want to find out more about WiSEED ?
Social media analysis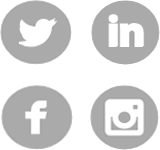 Platform factsheet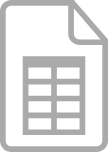 Investments overview

You might also be interested in: