Rentier
Country of origin:
Czech Republic
Minimum investment:
1000 EUR
Facebook followers:
2 176
As of June 3rd, 2023
What is
Rentier

?

Rentier is an online real estate crowdfunding investment platform. Rentier buys, constructs, renovates, and administers premium build real estate. Rentier focuses on apartment buildings with a larger number of housing units and commercial space. Investors are able to invest in Rentier properties and earn returns from rental income. The minimum investment is 1,000 CZK.

Rentier allows individuals of 18 or older who are also holders of a Czech ID card and a bank account maintained in Czech crowns to invest. Rentier was founded in 2022 and is a product of Havel Real Estate founded in 2016. Rentier.cz payment accounts are maintained by ThePay.cz, sro with a license from the Electronic Money Institution from the CNB.
This platform is not registered with any local regulatory body. Would you like to update this information? Please contact us here.
Want to find out more about Rentier ?
Social media analysis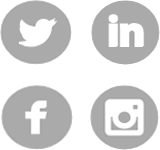 Platform factsheet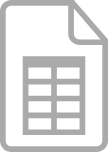 Investments overview

Czech Republic - Discover the Real Estate Crowdfunding Market
You might also be interested in: