Baltis Capital
Facebook likes:
756
As of April 27th, 2021
Country of origin:
France
What is
Baltis Capital

?

Baltis Capital is an online real estate crowdfunding platform that is dedicated to commercial and hotel real estate projects. Baltis Capital seeks real estate in Paris, Ile-de-France, and in the big cities of regions and invests alongside investors in each of their projects offered. They seek assets that include features such as being in the heart of cities, commercial premises at the foot of buildings rented/occupied, and for prices between €200,000 and €1,500,000. Investors purchase shares in the properties, categorized as an equity investment. The duration of investments varies between 5 and 10 years. The minimum investment at Baltis Capital is €1,000.

Baltis Capital was founded in 2016. Baltis Capital is a Participative Investment Advisor registered with the Organization for the Single Register of Insurance, Banking, and Finance Intermediaries (ORIAS) (No. 18002940).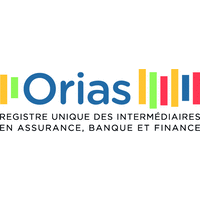 The Organization for the Single Register of Intermediaries in Insurance, Banking and Finance
Want to find out more about more about Baltis Capital ?
You might also be interested in: