Crowdestates
Facebook likes:
27
As of September 25th, 2021
Country of origin:
United Kingdom
What is
Crowdestates

?

Crowdestates is an online peer-to-peer (P2P) property crowdfunding platform that specialises in secured lending on property projects with a community or social benefit. The platform connects individual social impact lenders with communities or companies who are seeking finance for property projects. Crowdestates focuses on developers who have projects for sustainable and cohesive communities in the UK. Loans time range are from 3 to 60 months. Investors earn income from fixed interest payments. The minimum investment is £1,000.

Crowdestates is limited to investors with a United Kingdom bank account and non-UK citizens may be subject to additional checks prior to approval. Crowdestates Limited was founded in 2013. Crowdestates Limited is authorised and regulated by the Financial Conduct Authority (FCA) (No. 723858).Crowdestates appears to no longer be active and has not offered a new project since 2018.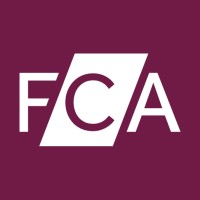 Financial Conduct Authority
Want to find out more about more about Crowdestates ?
You might also be interested in: