Sourced Capital
Facebook likes:
1 373
As of October 23rd, 2021
Country of origin:
United Kingdom
What is
Sourced Capital

?

Sourced Capital is an online peer-to-peer (P2P) property crowdfunding platform. Sourced Capital offers investors the opportunity to invest in property-backed loans in the United Kingdom. Sourced Capital offers for investment both residential and commercial property projects. The average investment term for projects is 6-18 months. The minimum investment is £250.

Sourced Capital is available for investment by only High Net Worth (HNW) and Sophisticated investors. Sourced was founded in 2017. Sourced is an Appointed Representative (ref no. 826510) of rebuildingsociety.com Ltd, a firm authorised and regulated by the Financial Conduct Authority (FCA) under firm registration number 656344.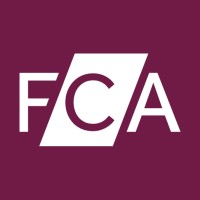 Financial Conduct Authority
Want to find out more about more about Sourced Capital ?
You might also be interested in: