Real estate has long been a popular investment choice, and that's not without good reason. Less volatile than other forms of investment such as the stock market, real estate offers a stable home for the funds of investors. Whether it's a new build in a prime rental location, a deal on a housing estate, or a buy-to-let apartment, property offers investors the chance to gain a tangible asset and create an additional income stream.

Yet, despite the attraction, the chance to enter the world of real estate investment has been limited to those with enough capital to meet the high baseline prices of real estate. With such high barriers to entry, this meant the majority of real estate investments were only accessible to high-net-worth individuals, who would then provide the necessary funding for a project. The average investor on the other hand was prohibited from a large segment of the real estate market, also making it harder for developers and project owners to find the right investors and raise capital.

The origins of real estate crowdfunding begin in 2012 with the passing of the Jumpstart Our Business Startups (JOBS) Act in the United States. The JOBS Act allowed non-accredited investors to invest in properties as well. Project owners and developers could now market their projects publicly to a larger crowd of investors and raise capital easily.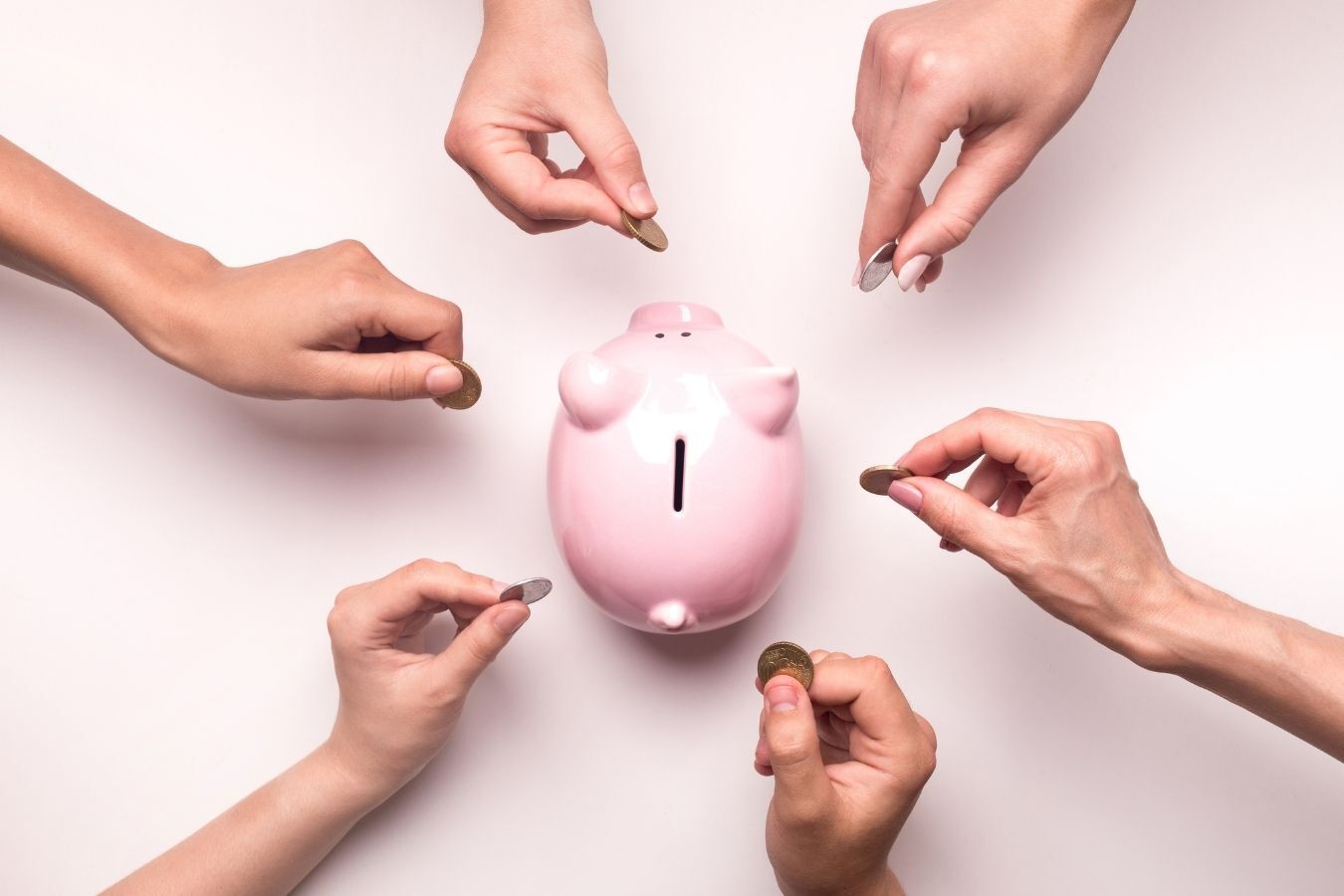 Real estate crowdfunding (REC) gives new groups of people the ability to invest in properties for a fraction of the price of traditional real estate. By allowing individuals to pool money together and divide investment costs, real estate crowdfunding can cater to a much more diverse group of people. The barriers to entry are much lower, and it is a lot easier to diversify one's investment portfolio. Crowdfunding also offers fast liquidity and optimal efficiency in the use of cash for developers, while investors can enjoy the benefits of investing in real estate from their laptops and phones at home.
To learn more about real estate crowdfunding, download your free eBook today and receive the tips, insights, and market trends that can help you make the most out of your investments.
In Europe, financial and regulatory barriers for entry have historically been much lower than they are in the United States, and thus real estate crowdfunding has seen a meteoric rise in the region.
In recent years, legislation in many European countries has been passed to protect investors and regulate the market. On October 5th, 2020, the European Parliament adopted the final text for a Regulation on European Crowdfunding Service Providers for Business. Some of the key highlights:
Any crowdfunding platform operator will be able to apply for a license from the "European Enterprise Crowdfunding Service Provider" (ECSP)
The maximum price for each crowdfunding offer should not exceed the €5 million thresholds. This amount will be calculated over a period of 12 months
A prospective crowdfunding platform will need to request authorization from the national competent authority of the member state in which it is established
Introduction of a 'knowledge test' for 'non-sophisticated investors and the provision of a key investment information sheet for investors for each crowdfunding offer or at the platform level
This legislation will bring standardized oversight and a regulatory framework for crowdfunding platforms to operate under. It will have large ramifications on the market moving forward, and it is expected that this framework will allow investors to more easily invest internationally and also lead to further growth of the industry.
Countries across Europe have seen a rapid expansion of the number of REC platforms. By 2020, the number of platforms in each country skyrocketed, reaching a total of 37 in the UK, 19 in France, and 13 in Spain, with other countries also experiencing massive growth.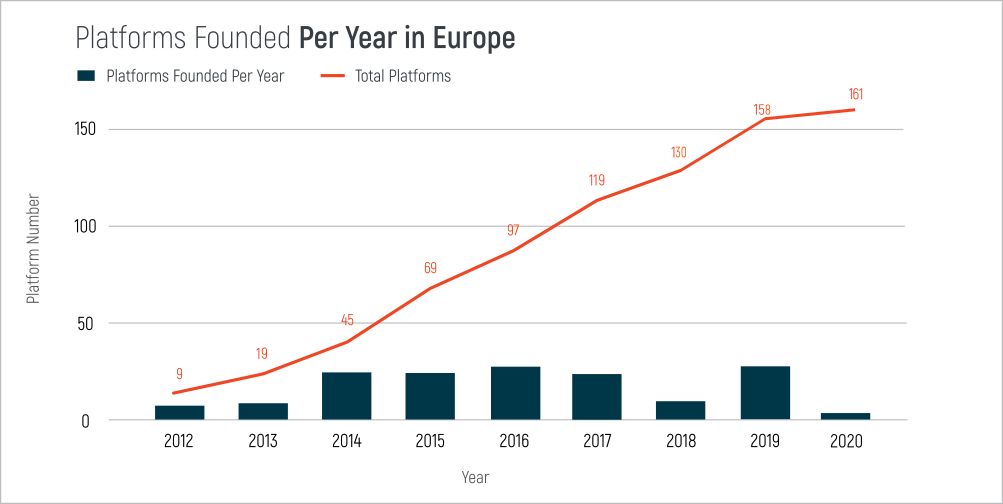 The most active period for new platforms entering the market in Europe was between 2014 - 2017. 2020 saw a slowdown of new platforms entering the market, likely due to the global pandemic and its effect across industries.
Despite the damage to European economies from lockdowns and restrictions, the future of real estate crowdfunding is looking bright. The industry is expected to expand massively in the near future. Real estate will be one of the prime beneficiaries as it is already one of the fastest-growing fields in crowdfunding with investing demand for property expected to rise once the pandemic has been overcome. Further regulations and oversight will help strengthen the trust in these particular types of investments.
For the industry to really prosper though, the market will need to become more transparent and trustworthy. This can be achieved by platform aggregators, like BrikkApp. These meta-platforms give their users a full overview of the entire market and allow them to research platforms and even invest in individual projects. By building trustworthy relationships with investors and gaining a solid track record, real estate crowdfunding is going to be writing even more history in the future.