TripleNetZeroDebt
Country of origin:
United States
Minimum investment:
10000 USD
Facebook followers:
26
As of December 6th, 2023
What is
TripleNetZeroDebt

?

TripleNetZeroDebt.com LLC groups together like-minded investors ("Co-Owners") who wish to own low-risk, high-quality commercial real estate that individually they are unable to purchase on their own. This is accomplished by pooling together the group's funds along with TripleNetZeroDebt.com LLC to become Co-Owners of single-tenant, 100% occupied, triple-net commercial properties. Each property is purchased debt-free with all cash. Each Co-Owner owns either an undivided interest in the property or is a Member of the LLC that owns the property. The company focuses on already existing cash-flowing, 100% leased, debt-free single-tenant real estate occupied by tenants like McDonald's, Dollar General, or 7-11 across the United States. The minimum investment is $10,000.

Accredited investors are able to invest with TripleNetZeroDebt. TripleNetZeroDebt was founded in 2014.
This platform is not registered with any local regulatory body. Would you like to update this information? Please contact us here.
Want to find out more about TripleNetZeroDebt ?
Social media analysis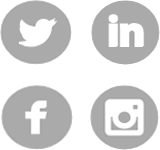 Platform factsheet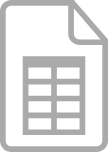 Investments overview

United States - Discover the Real Estate Crowdfunding Market
You might also be interested in: