PeerStreet
Country of origin:
United States
Minimum investment:
1000 USD
Facebook followers:
7 535
As of December 6th, 2023
What is
PeerStreet

?

PeerStreet is an online real estate investment platform. Investors are able to create a diversified portfolio of debt real estate investments, manually or automatically with investments across geographies, lenders, borrowers, asset classes, terms, LTV ratios, and rates. Borrowers pay monthly interest on real estate loans, and investors get their share of those payments as they are received. Generally, the loans are short-term (6-24 months) and underwritten at moderate LTV ratios (typically below 75% on an as-is basis). The minimum investment is $1,000.

PeerStreet was founded in 2013. PeerStreet only allows accredited investors (individuals or entities) domiciled in the U.S. to invest on the platform. All of the loans underlying the investments on PeerStreet are secured by property located in the U.S
This platform is not registered with any local regulatory body. Would you like to update this information? Please contact us here.
Want to find out more about PeerStreet ?
Social media analysis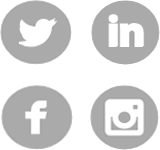 Platform factsheet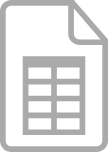 Investments overview

United States - Discover the Real Estate Crowdfunding Market
You might also be interested in: