Fundrise
Country of origin:
United States
Minimum investment:
500 USD
Facebook followers:
97 299
As of December 6th, 2023
What is
Fundrise

?

Fundrise is an online real estate investment platform. Fundruse offers investors the opportunity to build a diversified portfolio of private real estate projects. The portfolios offer equity investments in the form of purchasing shares in the portfolios. Fundrise identifies, acquires, and manages these projects on the behalf of its investors. The projects can generate returns for investors in two ways: dividends and appreciation. Fundrise portfolios contain both residential and commercial real estate deals, including single-family and multi-family rental properties, for-sale housing, hotels, retail space, and office buildings. A minimum investment of at least $500 is required.

Any US citizen over the age of 18 can use Fundrise. International investors are not able to use Fundrise at this time. The company was founded in 2012.
This platform is not registered with any local regulatory body. Would you like to update this information? Please contact us here.
Want to find out more about Fundrise ?
Social media analysis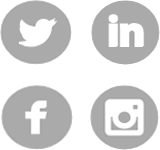 Platform factsheet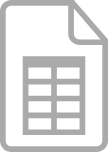 Investments overview

United States - Discover the Real Estate Crowdfunding Market
You might also be interested in: