How are your investments on BrikkApp protected? What security do the Investment Provider platforms provide? These are common questions we are happy to answer!
Investments on BrikkApp are provided by Investment Provider platforms that we closely cooperate with. With BrikkApp, investors can access a wide range of investments, from a variety of countries and platforms. As with any investment, there is risk involved. At BrikkApp, we seek to reduce those risks in a number of ways. Additionally, our Investment Provider platforms provide a number of additional securities on their offered investments.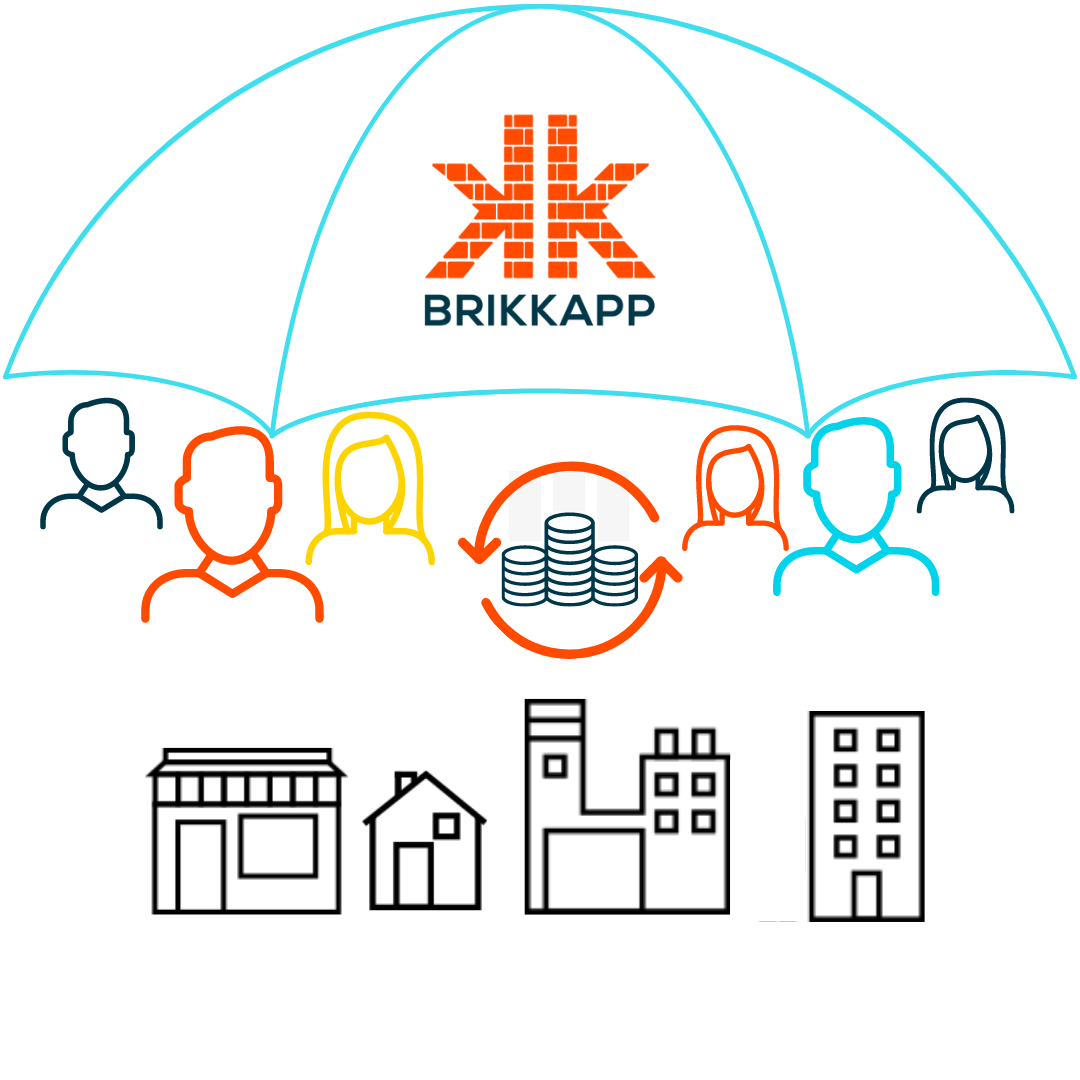 Read more about how we assess risk in our article!
With these protections in place, investors can be assured that their investments are secure. Read on to learn more about the different protections used by our Investment Providers!

occollo is an online real estate crowdfunding platform and also a property management and development company. Investors are given the opportunity to invest alongside occollo in real estate projects located in the Czech Republic.
occollo provides security to investors in several ways, with the most important being that they contribute their own equity alongside investors' capital in each project. This gives them "skin in the game" and demonstrates the due diligence they have conducted for each project. As the property developer of the project, they are able to provide investors with excellent updates, manage the timeline and planning, and use the leverage of their business to provide great investment opportunities.
Max Crowdfund is an online real estate crowdfunding platform that offers investors the opportunity to finance loans for real estate projects located in the United Kingdom, the Netherlands, Belgium, Germany, and New Zealand.
Max Crowdfund projects have different types of security offered, depending on the project. These include:
First-rank mortgage: A lender of a first ranking mortgage is the lender that has the first right to proceeds from the forced sale of the property.
Lein: a charge upon real or personal property for the satisfaction of some debt or duty ordinarily arising by operation of law
Personal guarantee: a type of loan agreement where the borrower agrees to take personal liability for a business loan in the event the business is unable to repay its debt
Max Crowdfund provides legal security on the investments with these strategies, often having collateral worth more than 100% of the value of the project. This brings great security to investors, as in the event of a default, there is compensation available. Max Crowdfund also has had zero defaults or investor loss since its inception demonstrating a strong track record.
RECrowd is an online real estate crowdfunding platform that is also a full-service partner to developers for real estate projects located in Austria. This means that they don't only raise money for the developer through their platform, but that they also assist developers in everything from finding a plot of land to marketing it for sale.
RECrowd offers typical mezzanine debt loans to investors and has a vast network of investors, real estate developers, and ancillary companies thanks to its cooperation with the international RE/MAX real estate company.

LendSecured is an online investment platform primarily focusing on real estate and agricultural loans in Latvia. They provide much-needed financing to SMBs in Latvia that are overlooked by banks and traditional lenders.
LendSecured investments provide high levels of security to investors. This is primarily due to the physical collateral that is a part of every project, usually in the form of land, grain, or real estate. Every project comes with one or several additional guarantees, such as personal guarantees from business owners, insurance on collateral, or three-way agreements where the buyer of the collateral undertakes to repay the loan.
With these guarantees, LendSecured is also able to provide projects with incredibly low loan-to-value (LTV) ratios. Low LTVs indicate a lower risk level due to the lower amount of debt that a borrower has taken on, especially if in comparison to the value of the collateral the debt is a much lower amount. This means that in the event of a default, there is a higher chance the lender will recoup some or even all of their investment.
Read more about LTV and why it matters for real estate crowdfunding in our article!
The bottom line
Investment Providers found on BrikkApp are all unique. It is this uniqueness that allows BrikkApp investors access to such a wide range of investment opportunities. By partnering with platforms that provide good security on good projects, BrikkApp investors can be assured that their investments are in great hands. We look forward to bringing you even more Investment Providers -- be sure to check this article for updates on the platforms we work with!