"...We can foresee that more and more people will take their funds out of the mainstream banks and will 'dip their toes' into the p2p space where they can earn significantly higher interest rates."
When it comes to the market volume of property crowdfunding in Europe, the UK is leading the way with approximately €2 billion lent to date. In addition to sharing similar recent findings on the 2021 UK & Irish market at our virtual event on May 12th, BrikkApp dug even deeper into the market by reaching out to Narinder Khattoare, a career veteran of the alternative lending and business development arena as well as the current CEO of Kuflink, to discuss property crowdfunding in the UK and Europe as a whole.
Give our readers a little background. How long have you been operating and why did you decide to form your company?
The founders of Kuflink are all experienced property developers/investors that have founded several property development companies and managed their own residential portfolios. After the financial crisis of 2008, we watched closely as the market became more and more difficult to navigate and after tough times for ourselves during the period, we wanted to make it easier for the average person to manage their finances more efficiently and earn better returns for their money.
The ownership structure has me (Narinder Khattoare) as CEO of Kuflink Group with directors across Kuflink Bridging and Kuflink Ltd. Rawinder Binning, one of the founders, is a director for Kuflink Ltd and is involved in the business day-to-day as Director of Regulatory Compliance. Nattalie Weeks, a Director of Kuflink Bridging, has extensive experience in financial services. During her 30-year career with the Royal Bank of Scotland, she was a member of the corporate credit committee and also a securities settlement officer. Tejwant Chattha, the other Bridging Director, also brings over 15 years of experience in both property investment and development.
We decided to set up the online platform to help fund the growing short-term bridging business; to be able to offer better rates than the high street banks and allow investors to ease into the world of investing for better returns. By launching the Select-Invest and Auto-Invest product, we enabled investors to choose whether they wanted to decide on their own investment opportunities or wanted to sit back and have their money diversified for them.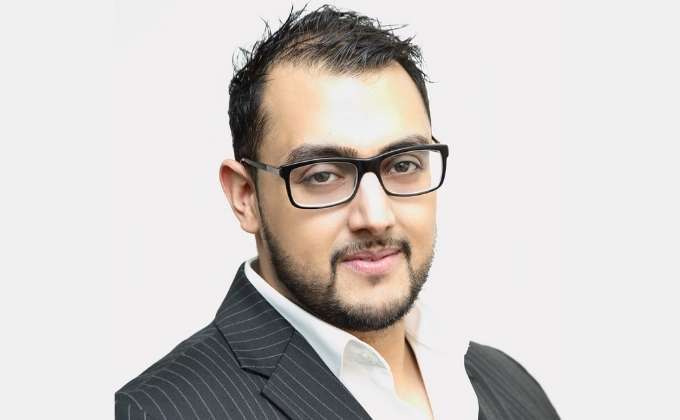 What type of investments does Kuflink offer?
We have three different product offerings:
Select-Invest, in which you can take control of your money by choosing the deals that you want to fund yourself from as little as £100. You can reach returns of up to 7.2% interest gross per annum or 7.44% compounded.
Auto-Invest, which allows for the diversification of your funds. Our system automatically spreads your funds across a wide range of projects lowering your risk exposure and reducing the time you would likely spend researching individual opportunities.
IF-ISA (Innovative Funding - Individual Savings Account), which works the same as the Auto-Invest product, except it has the ISA status and thus allows UK residents to use their current £20,000 tax-free allowance per year.
All of our loans are secured by UK property and are 1st or 2nd legal charges. They are a mix of residential and commercial, and we will consider land with additional planning.
Related: Different Types of Real Estate
When it comes to finding new investment opportunities, how does Kuflink go about it? And what does your vetting process entail?
The majority of our deals come in through brokers that our sales team manages. We have built up relationships with them over the last 10 years and work closely with them daily.
The loans we put forward to the platform go through intense due diligence with several checks by multiple professionals i.e., underwriters carrying out various checks on the borrowers (ID checks, credit checks, asset checks), directors undertaking site visits on some of the developments deals, valuations carried out by RICS approved valuers, using solicitor firms that have a minimum of 2 solicitors that have been appointed by the Solicitors Regulation Authority (SRA), 2 in house credit committees, compliance checks, and, lastly, checks done by the accounts team before the release of funds.
How much money has Kuflink raised on the platform so far? How much do you expect to raise this year? And also, what type of investments do you fund?
We have had over £106m invested through the platform, and based on current trajectories for the calendar year, we expect a minimum investment of £48m through our platform in 2021.
As for the types of investments, our business model focuses on loans that are all secured by UK property (a mix of residential, commercial, and land). We feel that this is one of the safest ways of lending and works for our investors. Kuflink will only ever lend up to a maximum of 75% LTV which means that in a worst-case scenario we hope to be able to recover all funds that would be required to repay our investors. We also put in up to 5% on all Select-Invest deals and thus in a recovery situation, we would take the hit on the first 5% before our investors had to lose any money. To date, no investor has ever lost a penny.

Who are your investors? Where do they come from? How much/how often do they typically invest?
We have a mix of investors spread across three groups:
Everyday/retail or restricted investors are those who do not have much experience because this is their first or second investment on a p2p platform. Their typical Investment amount is £500.00.
Self-certified sophisticated investors have invested with p2p platforms at least twice before and have built a good understanding of the risks associated with p2p lending and loans that are secured against property. Their typical investment amount is £5,000.00.
High net worth (HNW) individuals have a minimum annual income of £100k from sources other than their pension, or they own assets over £250k which excludes the value of their pension pot and their home. Their typical investment amount is £5,000.00.
As for where they come from, our investors are acquired through several sources including affiliates, friend referrals, contacts, and general word of mouth.
What would you consider to be Kuflink's biggest success so far?
I am reminded of a remark from the late Steve Jobs, "A small team of A+ players can run circles around a giant team of 'B' and 'C' players." I have ensured that the team is small but filled with A+ players in all departments. Our main success is the team and the way they work together so that we can fulfill our purpose of connecting people to financial freedom. Without our team, we wouldn't be an accredited, multi-award-winning platform that has surpassed the £100m investment milestone.
What are some of the primary challenges that you face? Do you face any regulatory challenges?
Our peer-to-peer model has just made it through Brexit and a lockdown. Having only property as an asset class compared to simple SME loans has proven successful for Kuflink. Granted the asset class is illiquid, our due diligence has paid dividends during this period where we have returned £19m to investors between March and December 2020. We continue to see full and partial capital repayments. We are seeing a surge in investments from November 2020 through the lockdown, where we are breaking internal records on new investments, signups, and ISA transfers. P2p is based on tech infrastructure, and this allows the sector to be nimble and responsive. Provided the sector is fairly regulated, the platforms ensure clients from both sides of the A36H agreement are treated fairly, and we continue to evolve, p2p looks set to survive any pitfalls that come its way.
Now as for the challenge that regulation proposes, it's the variable that can make platforms disappear overnight. Surging into 2021, regulation has been proactive, and the p2p revolution has taken hold throughout the world. It is interesting to see how the UK has taken a lead, and through our unique standing in the world as a leading Financial Centre, we will all need to work hard and smart to ensure the sector, including peer to peer, stays strong and a beacon for the rest of the world to live up to.
What future do you predict for real estate crowdfunding? Are there any specific trends that you foresee in the next 2-3 years?
With the potential for negative interest rates, we can foresee that more and more people will take their funds out of the mainstream banks and will "dip their toes" into the p2p space where they can earn significantly higher interest rates.
You can view basic data and information to learn more about Kuflink on their BrikkApp profile page: Here.
"To learn more about real estate crowdfunding, download your free BrikkApp eBook today and receive the tips, insights, and market trends that can help you make the most out of your investments."