Anytime a transaction occurs online, the number one priority is trust and safety, especially for large amounts of money. Trust is important because one must trust that the money they send will be delivered to the intended recipient and that this delivery is secure from any tampering. Additionally, handling transactions online is complicated and not easy to do. Thankfully, individuals and businesses do not have to create these payment systems themselves.
What is a payment service provider (PSP)?
Online transactions require an entire infrastructure behind them in order to work properly and most frequently these services are provided by a third-party company. These companies are called payment service providers (PSPs) and they help businesses handle online payments and transfers of money. Their goal is to ensure that money is moved from point A to point B in a secure and safe manner.
What are the benefits of PSPs?
In real estate crowdfunding, PSPs not only provide the infrastructure for these transactions but also provide a number of other services and benefits to platform operators and users. These benefits include:
allowing businesses to accept a multitude of payment methods such as online banking, credit cards, e-wallets, and more
ensuring that the money is secure and moves to the right accounts in a timely manner
preventing fraud via AML and KYC (Anti Money Laundering and Know Your Customer) services, which means that they confirm the person in the transaction is who they say they are via identify verification
protection of investor's money if a platform has financial issues as it is always separated from the platform's operational funds
New regulation for European Crowdfunding Service Providers (ECSPs) has created requirements for crowdfunding platforms moving forward. Starting November 2021, among the new rules is a requirement that all crowdfunding platforms must work with a licensed PSP.
Learn more about this legislation and what it means for real estate crowdfunding platforms here!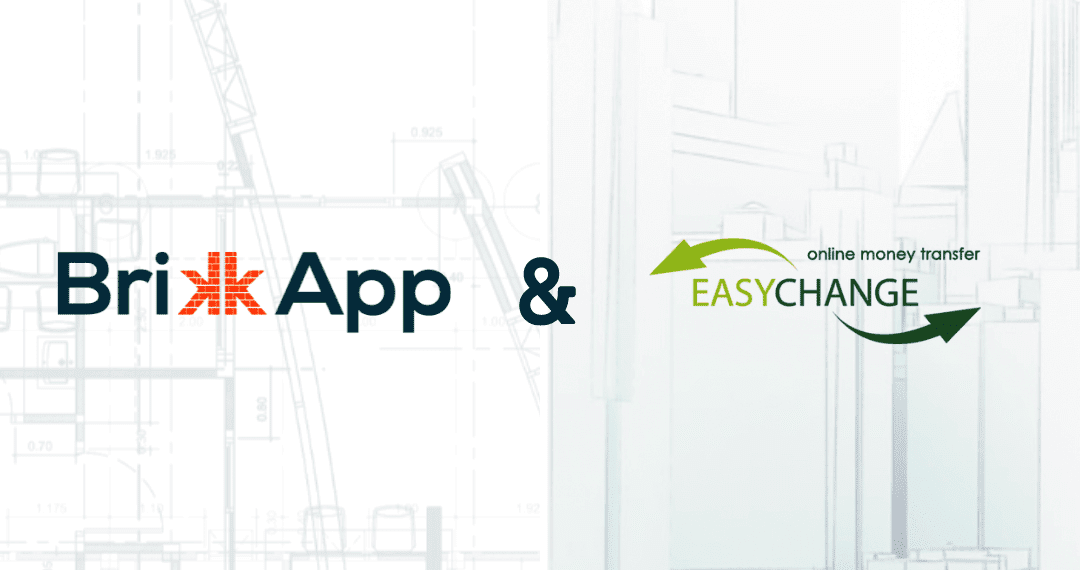 Who is BrikkApp's payment service provider (PSP)?
EasyChange is a payment service provider that gives all of the above services and meets regulatory requirements. BrikkApp has partnered with EasyChange in order to guarantee safe and secure payments for investors. Additionally, investors' money is never held by BrikkApp, but instead, is securely stored by EasyChange in a special purpose bank account for financial institutions. This bank account is further separated from EasyChange's operational funds.
This ensures that regardless of what happens to BrikkApp, or to EasyChange, investors' money is always safe, secure, and accessible.
Who is EasyChange?
EasyChange is an online money transfers tool offering favorable rates without fees. It was founded by Matěj Novák in 2010, who is also a member of the board of directors of the Czech Fintech Association. The idea originally came when he and his co-founder noticed a gap in the market in cashless payments. Paying invoices abroad, sending money to someone, exchanging funds, everything is possible directly through their application.
They received a payment institution license from the Czech National Bank (CNB) in 2019. The platform is also represented in Slovakia, Germany, and the United Kingdom, which enables its quick transfer times and is able to operate globally.
Bottom Line
Investors can be assured that their money is handled safely and securely when investing on BrikkApp thanks to our strict due diligence and our trusted partners such as EasyChange. BrikkApp seeks to be a leading market participant in trust and transparency, which is why we provide our investors with resources and access to the entire real estate crowdfunding market.
Invest in real estate projects located all over the world here at BrikkApp with complete peace of mind your transactions are secure. Get started today!